Contact us
Updated 3/30/2020: In the best interest of our employees, we have temporarily closed our offices and showroom in Plano, Texas to the public until concerns over the coronavirus subside. We are fully staffed and available by phone and email for assistance with orders, home audio plans, and general questions, but we ask that you not visit our showroom at this time. "Hold for pickup" is currently not available as a delivery option for our local customers. Thank you for your patience and understanding.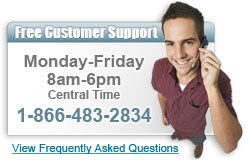 Home Theater Direct, Inc.
1000 Shiloh Rd #100
Plano, TX 75074
972-312-9900
toll free: 866-HTD-AUDIO (866-483-2834)
Monday-Friday 8am-6pm Central Time
Map and Directions
Completing this form ensures that we receive your information. You are also welcome to send us an email directly at info@htd.com but there is always a chance that our spam filters will block your email. We respond to most requests within one business day (M-F 8am-6pm Central).
Required
*